Dust Extraction
Duscovent has the expertise and capability to identify and assess industrial air pollution and dust extraction requirements. We design, detail, manufacture, install and commission the equipment needed to solve such problems.
Fume Extraction
We provide ventilation solutions for industrial processes that generate fumes and odours such as welding, chemical and pharmaceutical production, solvent use, laboratory operations, GRP processing, motor vehicle exhaust and many more.
LEV Testing
All LEV systems must be tested regularly in line with the HSE guideline document HSG 258 and to conform to the current COSHH regulations by competent, experienced engineers. Call Duscovent now to arrange your LEV testing.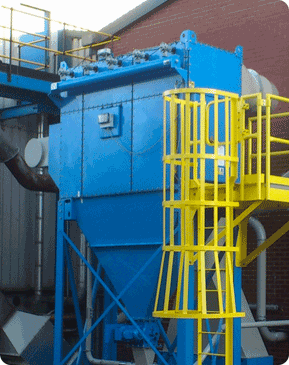 Powerful and effectiveExtraction Systems
The fine dust remains airborne and is filtered by the tubular media. The cleaned air passes through the media and is discharged either back into the workshop or out to atmosphere.
Duscovent Engineering Limited are specialists in the air pollution control industry, providing systems and products to meet stringent plant safety requirements at sites in Britain and throughout the world.
Contact us Today!
Get in touch to discuss your requirements and see how Duscovent can help you. Phone: 0161 480 4811Email:sales@duscovent.co.uk